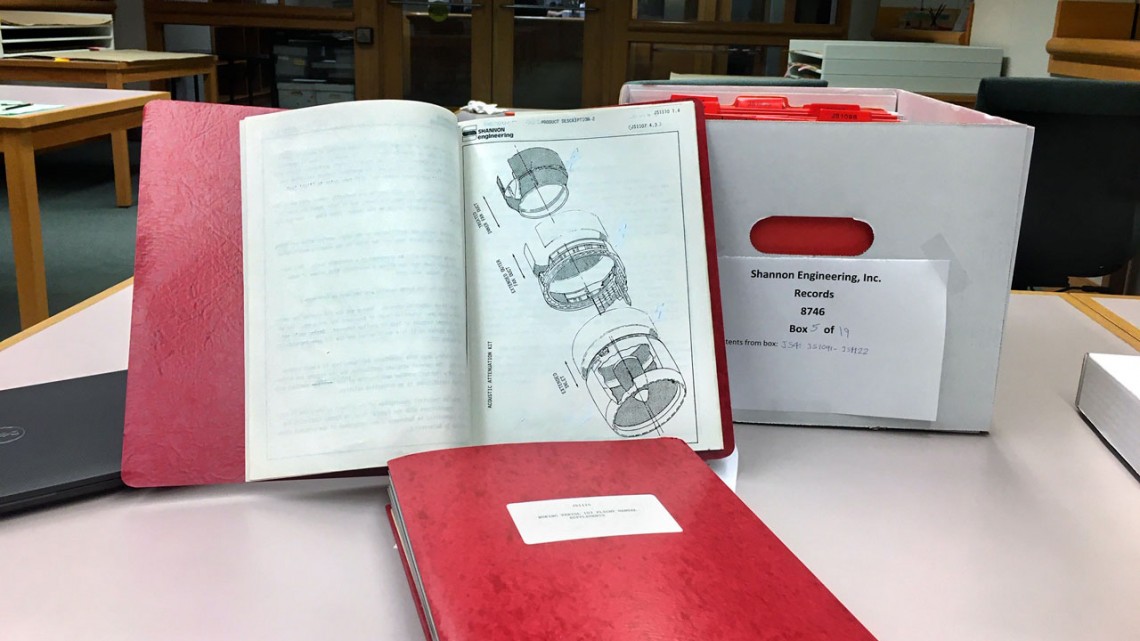 The archive of Shannon Engineering Inc., an aviation company that specialized in "hush kits" to muffle the roar of Boeing 707s during takeoff, has landed in Cornell University Library's Division of Rare and Manuscript Collections .
Containing more than 400 reports and technical drawings detailing various airplanes, helicopters and engine types, the archive is a valuable primary source for scholars researching commercial air travel, aerospace technology, aviation regulation and related topics, said Jill Powell, engineering librarian at Cornell.
"There are going to be people looking at this who are interested in the way engineers worked back in this time period, between 1970 and 2008, when the company was operating," Powell said.
The archive also gives would-be entrepreneurs a lesson in finding opportunity in times of adversity and change: Getting laid off from Boeing sparked Jack Shannon to start his company, which focused on aircraft performance analysis, testing and certification. When international noise regulations became more stringent, he jumped on the idea of retrofitting Boeing 707 engines to make them compliant.
Shannon credited his company's success to his team of "experts who cared" about aviation; he donated the company's archive to Cornell University Library to preserve and make their work accessible for generations of flight scholars and enthusiasts.
"This is a profound compliment to the engineers and employees of Shannon Engineering," he said.
More information about the Shannon Engineering archive is available at Cornell University Library's LibGuide online resource .
This story also appeared in the Cornell Chronicle.