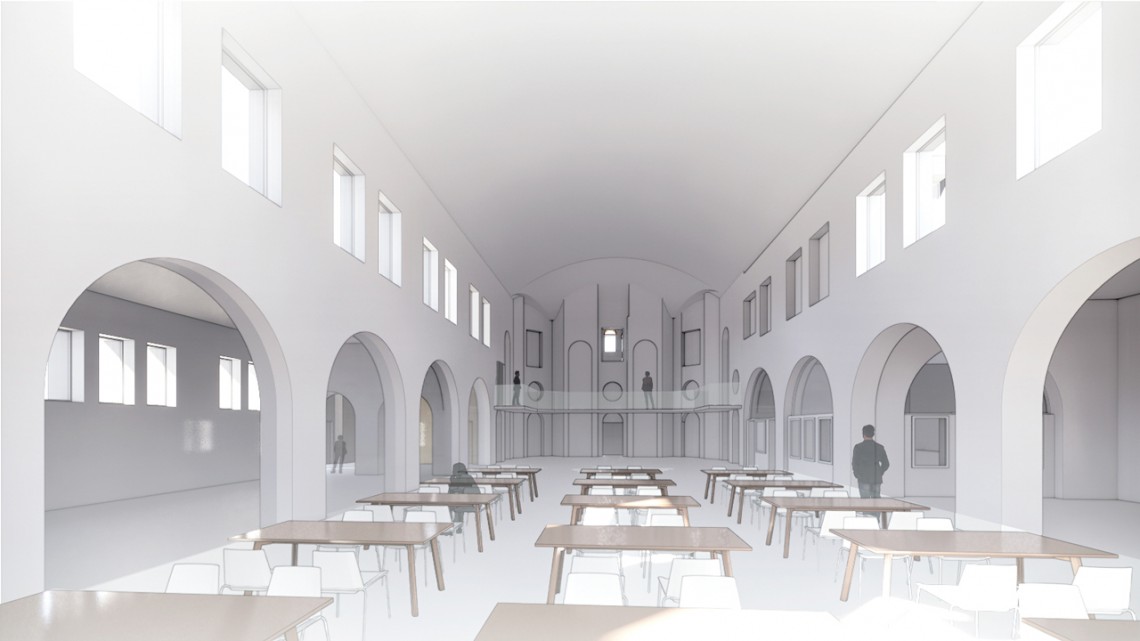 What does the future hold for Olin and Uris libraries? Consultants for Cornell University Library will present preliminary concepts for reimagining these two iconic buildings Oct. 30, 3:30-5 p.m. in 107 Olin Library.
The presentation and Q&A session are open to all members of the Cornell community. Refreshments will be provided.
"When people go into these buildings, we want them to have the best experience they can possibly have," said Jon Ladley, Cornell University Library's facilities planning manager. "That could mean a lot of different things, depending on who you talk to."
Feedback sessions and surveys with diverse members of the Cornell community were conducted by brightspot strategy llc and Eskew Dumez Ripple, the project consultants for the Olin and Uris Libraries Renovation Feasibility and Program Study, which collected suggestions and ideas about how the library's spaces could be improved to better meet the needs of students and faculty and to continually adapt to changes in research, teaching and learning.
Accessibility and physical openness were strong themes that surfaced, Ladley said. Ideas under consideration include: making spaces like the popular A.D. White Library wheelchair-accessible; exploring ways to physically connect Olin and Uris; providing more areas for collaborative study; and having multiple library entrances.
"We are still years out from an actual renovation, and this is really pre-design work," Ladley said. "But it's a road map to inform future designs and a way to think about the two buildings holistically."
This article was previously published in the Cornell Chronicle.