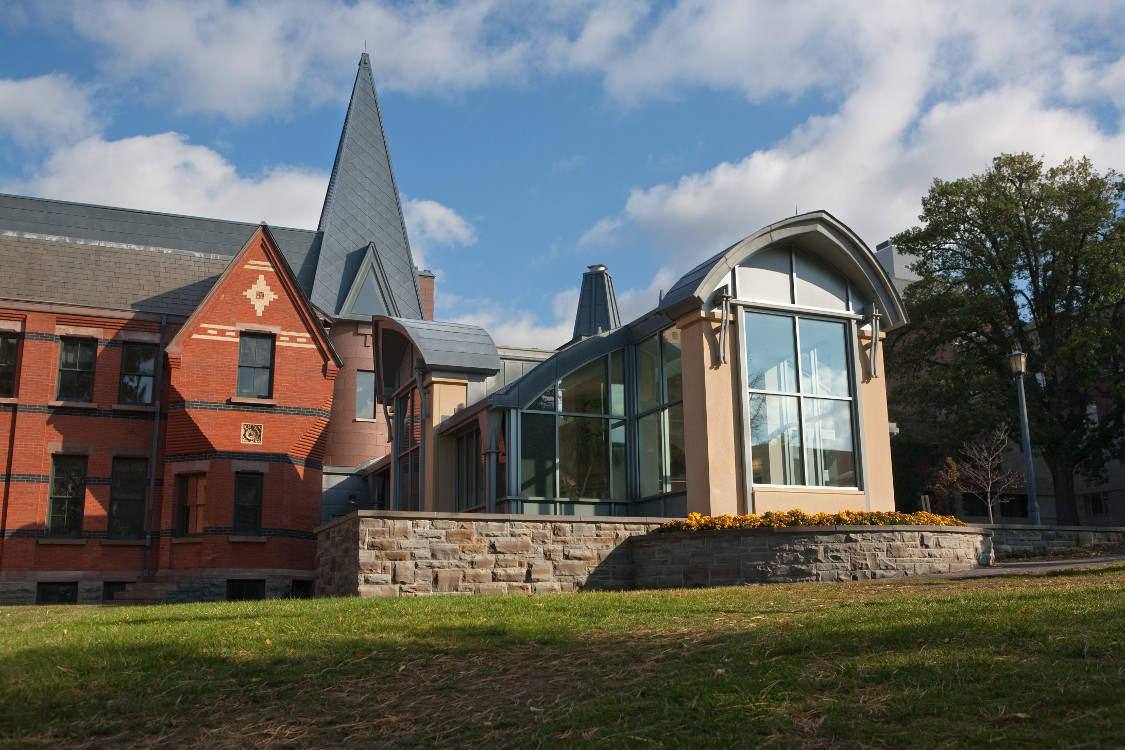 Finding accurate data to size a potential market, determine emerging trends, and understand the competitive landscape can be a daunting process for new entrepreneurs. During the customer discovery phase, founders conduct primary research by interviewing potential customers, but then the founders need to explore the larger context of their business idea. Cornell's librarians are available to help.
Last fall, four librarians went through the NSF-iCorps short course training with the aim to better understand the process of founding a business. This past spring, fourteen additional librarians from across Cornell University Library also completed training. The result in now a strong team of library science professionals available to support student entrepreneurs who are pursuing business ideas at any stage and in virtually any discipline, any industry.
"The biggest piece we offer is the strategy piece. Entrepreneurs have such vastly different questions and needs that there is no single database or resource to answer them all. We listen to a student's idea. Then we offer them our expertise and knowledge and connections to the larger ecosystem like my colleagues in engineering, law, science, or access to government databases – whatever they need," said Rachel Holder, business research and instruction librarian at the Management Library.
As an example, Holder cited an experience with one well-prepared student who had done her customer discovery but "she needed to learn where her competitors were and where her target demographic lived. She had spent hours looking at census data and mapping it herself. I spent five minutes with her and we had it all done."
Holder noted that students frequently come in with a one-off question but there are other issues that their conversations bring to light. "We have hundreds of databases and it is like trying to drink from a firehose. Students don't know where to look. We purchase very expensive resources so that students can find the best answers," continued Holder. "The benefits of working with the Cornell librarians is that we can help you find reputable resources and all the things you are never going to find using Google."
Allison Latham, MBA '20, who worked as a Big Red Venture Fund portfolio manager, said, "BRV is a very student run capital fund. Rachel guided us to and taught us how to effectively use sources within the management library to come up with really robust due diligence on companies we were researching. Without the librarians' help, it would have been difficult to know where to go to determine answers to questions like 'what is the size of the market that this startup might capture?'"
Latham, who upon graduation started working fulltime with Barclays Investment Division, said her Cornell training on how to use Bloomberg Fact Set helped her in early work at Barclay.
"Something that I did not realize until late in my time at Cornell was the willingness of the librarians to support my individual work," said Marla Leana Beyer, MBA '20, co-founder and CEO of Hopscotch, a pediatric behavioral health platform. "I found it tremendously helpful to sit down with the librarians who picked up really quickly on what I wanted to do and came back with suggestions of resources for me to explore."
Beyer noted that her access to the Cornell library also aided her work while doing an internship at UnitedHealthcare Group. Although UHG in-house resources are robust, they were difficult for her to access during the fast-paced summer internship.
"I used the Cornell library journal databases because I was developing programs for different populations. I was looking at other health care initiatives that had been implemented to determine the efficacies of the programs to serve the needs of the target populations. Just having access to such a large amount of content so quickly through Cornell benefited me tremendously," said Beyer.
How may this Cornell experience benefit Beyer's long-term goals?
"Since I'm now working fulltime on my own healthcare startup, it remains critical for me to refine my understanding of the industry, to continually see the new research that is coming out and to learn about evidence-based practices. While I can no longer access the Cornell library resources, what I learned about research during my time at Cornell will serve me well throughout my career."
The Hopscotch team, which was part of the eLab 2019-2020 cohort, have recently participated in the Harvard Innovation Lab's Venture Program, are now doing Launch New York and have just been accepted into the Johnson and Johnson Innovation Accelerator.
The Management Library is one of Cornell's 18 libraries. All are operating in a hybrid mode for the current semester. For more information about the resources available to entrepreneurship students, visit johnson.library.cornell.edu.
To schedule an appointment with a librarian email mgtref@cornell.edu.
This story was written by Debra Eichten and originally appeared in eship.cornell.edu.