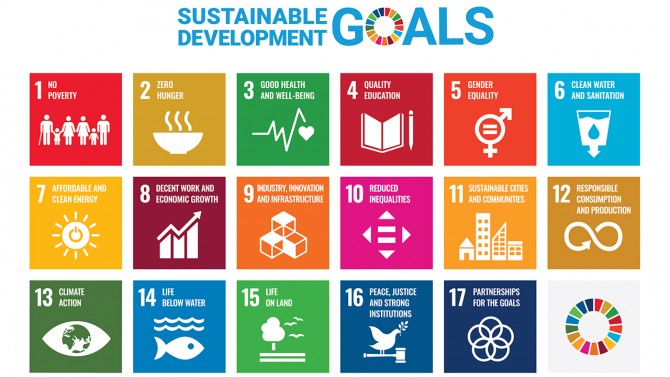 A four-part webinar series devoted to academic libraries' role in a sustainable future concluded with a discussion of how three libraries in China have responded to the coronavirus pandemic.
The April 27 installment, " Three Chinese Academic Libraries' Experiences During the COVID-19 Outbreak ," was the last in a series titled " Academic Libraries for Sustainable Development Goals ," launched in October by Cornell University Library.
The series brought together librarians and thought leaders from around the world to address issues outlined by the United Nations' Sustainable Development Goals (SDGs).
"The Sustainable Development Goals may seem remote from the day-to-day work of academic libraries," said Gerald Beasley, the Carl A. Kroch University Librarian. "However, although many problems addressed by the United Nations are at their most intense outside North America, there are also many communities within this country that would benefit from a focus on the SDGs."
An advocate for libraries' contributions to SDGs , Beasley said the COVID-19 pandemic has further highlighted libraries' urgent role in addressing sustainability goals that include nurturing good health and well-being ; fostering quality education ; and promoting just, peaceful, and inclusive societies .
Common themes that emerged from the final webinar included bolstering online resources and digital means for supporting the priorities of universities during campus closures; gathering and promoting open-access e-resources; working with vendors to continue, and even expand, digital resources for students and faculty; and integrating pandemic planning into the fabric of library operations.
"We really cannot situate academic librarianship only within the confines of teaching and research," said Xin Li, associate university librarian, "because ultimately, what is Cornell for if not for contributing to a sustainable world?"
The final webinar was conducted entirely in Chinese, as part of Cornell University Library's commitment to inclusion, Li said.
"Sustainability requires inclusiveness of people who can express their views most adequately in their native languages," she said. "It challenges us to find ways to share their views with our English-speaking audience."
Guest speakers for the final installment included: Yuan Qing, associate library director of Huazhong University of Science and Technology; Liu Xia, associate library director of Wuhan University Library; and Zhang Qiu, associate library director of Tsinghua University Library, a co-organizer of the webinar. A total of 142 librarians from United States, China, Canada and Singapore participated.
A summary of the final webinar in English, as well as recordings of previous webinars in the series, can be found on the Cornell University Library website .
This story also appeared in the Cornell Chronicle.