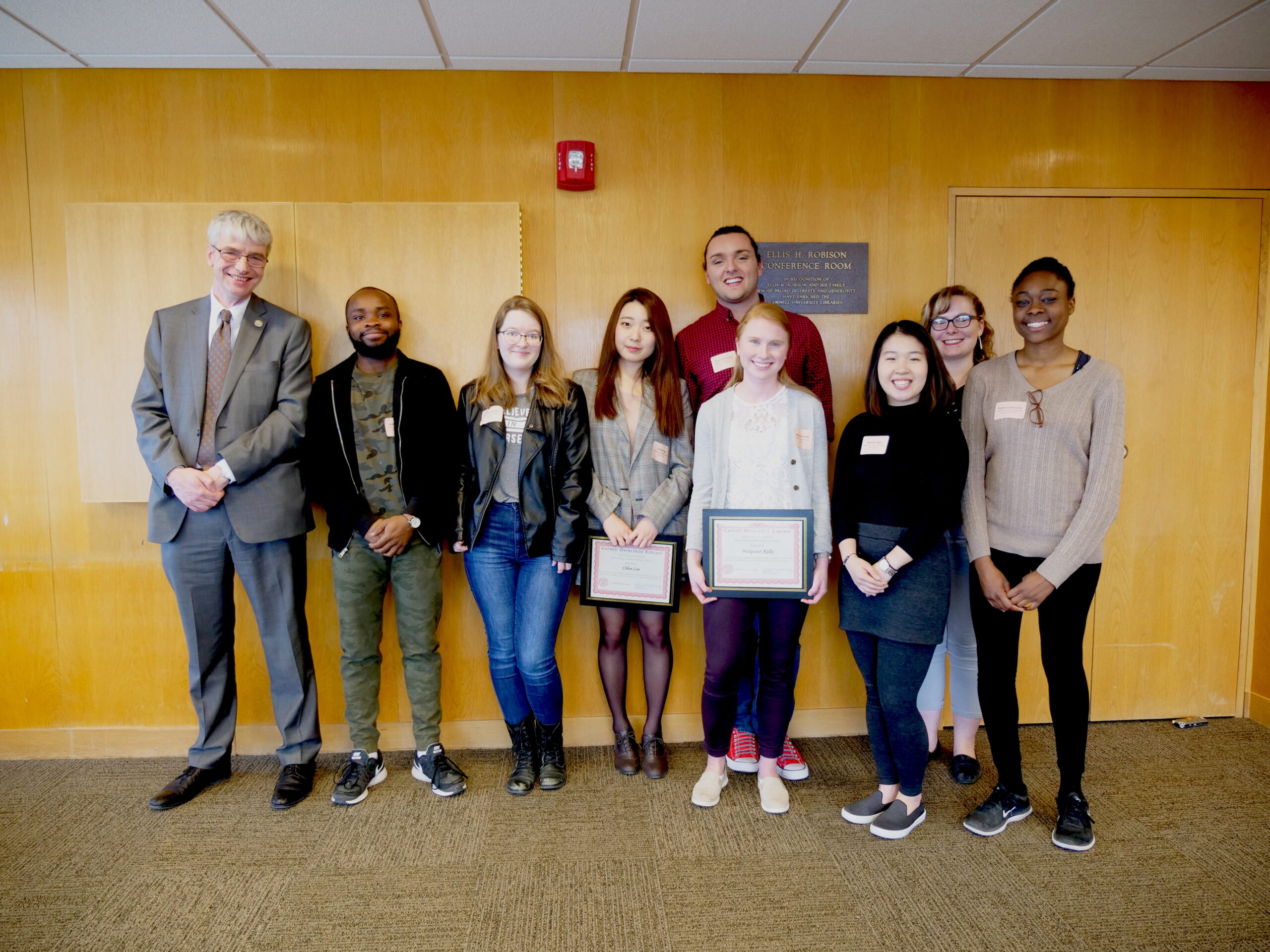 Cornell University Library honored its most dedicated student workers with the Fuerst Award at an April 16 ceremony attended by their cheering mentors and supervisors, and led by Gerald R. Beasley, the Carl A. Kroch University Librarian. Named after William F. Fuerst Jr. '39, a staunch supporter of the Library, the award is now on its 25th year of recognizing and fostering the excellent work of student workers.
The six students each received $500, the largest monetary award for student employees on campus. They were Gideon Amoah (Olin and Uris Libraries); Cameron Haas (Catherwood Library); Margeaux Kelly (Music Library); Chloe Lee (Olin Library); and Erica Shaw (Mann Library). Shaira Khan (Olin and Uris Libraries) was unable to attend. Three of five runner-ups were also honored at the gathering: Ajara Cobourne (Management Library); Wendy Zhuo (Olin Library); and Alyssa Sandefer (Olin Library). Finalists Katherine Miller (Catherwood Library) and Victoria Alandy (Cornell University Press) were unable to attend.
In the picture, from left to right: Gerald R. Beasley, Gideon Amoah, Alyssa Sandefer, Chloe Lee, Cameron Haas, Margeaux Kelly, Wendy Zhuo, Erica Shaw, and Ajara Cobourne.