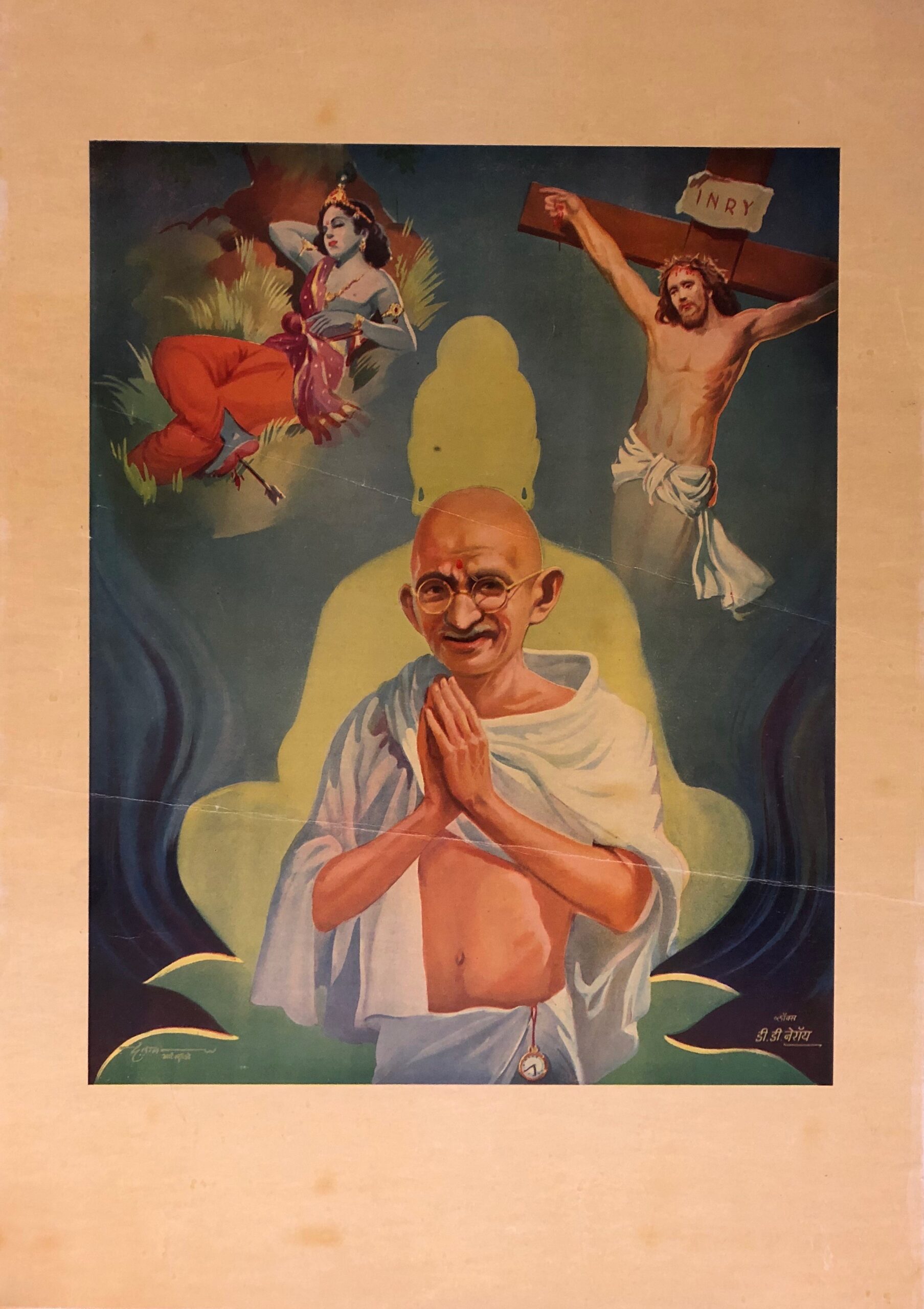 South Asia Program supported South Asia curator Bronwen Bledsoe's three-week acquisitions trip to North India in January 2020.
The purpose of such trips is twofold, primarily to acquire library materials for teaching and research that are not easily obtained through normal channels of supply. Additionally, librarians liaise with colleagues in South Asia and explore the universe of publishing there.
Travelling with Mary Rader, South Asian Studies librarian at the University of Texas, Austin, Bledsoe visited three major sites, Delhi, Lucknow, and Varanasi. Acquisitions on this trip are all specialty printed materials unavailable and/or undiscoverable in the U.S., on topics of particular relevance to Cornell's distinctive collection on South Asia.
One category of special interest these days is visual materials, valuable as primary sources or 'texts' in their own right, and well-suited to online display and promotional purposes. Language specialization also distinguishes institutions and libraries, and Cornell is especially strong in Sinhala and Nepali.
The most notable purchases this year are additions to the Indian Political Poster collection begun in 2019, with the help of visiting scholar J. Daniel Elam. A set of 43 vintage posters continues the theme of the struggle for Indian independence and the new nation's early years. Another set of 48 modern posters from a right-wing political organization, encountered at the Delhi Book Fair, carries forward some of the same martyrheroes, along with heroes of the Vedic imaginary.
In Lucknow, the librarians visited the Martyrs Memorial Library, which has recently digitized issues of the serial Viplavi Trekta for inclusion in the South Asia Open Archive. Cornell is a founding member of this new open access project, hosted by JSTOR, and it was good to meet and thank our content contributors in person. As a bonus, the Martyrs Memorial is richly decorated with freedom-fighter portraits.
In Varanasi, attention turned to publications in Sanskrit. Important works in authoritative editions have been printed in Varanasi since the mid-19th century, and U.S. libraries are routinely well-supplied with the publications of major presses.
For Cornell, Bledsoe sought out more obscure regional editions, in particular the output of Durga Sahitya Bhandar, which specializes in Sanskrit texts with introductions, commentaries, and glosses in Nepali. Cornell is the only library that collects these inexpensive popular editions in Nepali. Their bright covers and simple language may suggest a cultural shift away from priestly religiosity and towards a more do-it-yourself approach.
This story also appeared in the South Asia Program bulletin.